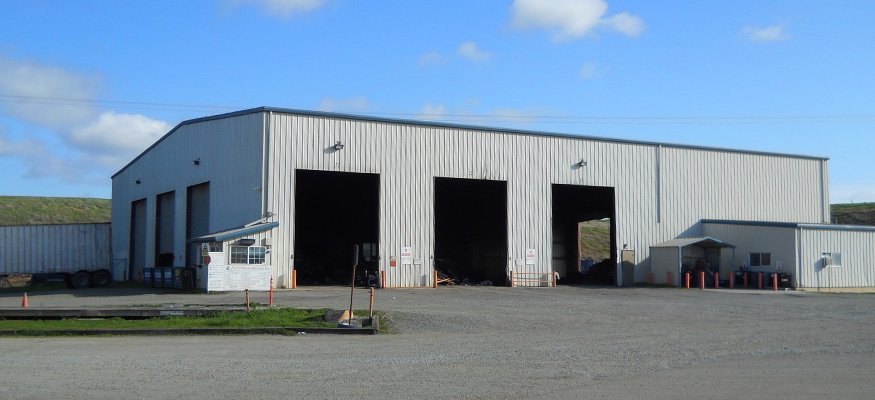 Location and Hours
6500 Buena Vista Rd
Ione, CA 95640
Hours of Operation:
Open 7 Days a Week
Second Sunday in March to first Sunday in November
9:00AM – 5:00PM
First Sunday in November to second Sunday in March
8:30AM – 4:30PM
The Transfer Station periodically closes for routine maintenance and inspection. Please check our yearly calendar for a full Transfer Station Schedule.
Rates
Buena Vista Transfer Station Rates (Effective January 26, 2022)
Furniture / Mattress / Bulky
1/2 yard free, then $25.75 per yard
Small Animals (less than 100 lbs)
Tires 20"- 40" No Comm/Business
Clean Stumps up to 24" across
There is a $3.00 per load county surcharge. The above rates DO NOT include the County Surcharge of $3.00 per load.
Aluminum cans, clean foil & containers
Clean cardboard up 1/2 a yard
Clean paper, bags, catalogs, junk mail, envelopes, magazines, paper egg cartons, telephone books and white paper
Plastic bottles, jugs and jars
Televisions, Monitors, Computers & Microwaves
Auto batteries, batteries of any kind
Paint & thinners of any kind
Pesticides & insecticides
Tree stumps over 24" across
Universal waste - batteries, fluorescent tubes, mercury thermostats or switches. If you have any questions regarding these items, contact Amador County Waste Management Department at (209) 223-6429.